Your hairdresser won´t want you to discover it. Professional quality clippers in pocket size with all the accessories included.
1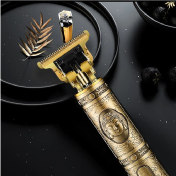 Professional Quality
Clippers used by hairdressers all over the world for their precision and durability.
2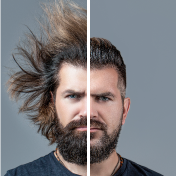 Maximum Versatility
Compatible with any type of hair, be it beard or body hair.
3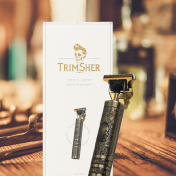 Everything Included
Includes heads, guard, and cleaning accessories to keep it looking as good as new
As featured in
About Trimsher
Highest cutting precision thanks to professional blades
All accessories included so you can cut hair at different heights, be it your beard or body hair.
Easy to use and with long battery life so you don't have to charge it every time you use it.
Pocket size so it takes up the least amount of space and you can take it with you wherever you go.
Main advantages:

Professional Cutting
Clippers used by hairdressers all over the world finally at your fingertips.

Maximum precision
Millimetric precision and maximum sharpness to cut close to the skin.

Accessories Included
Cutting attachments at different levels and cleaning brush included

Long battery life
Up to 120 minutes of continuous use to avoid constant recharging.

Pocket Size
Carry it anywhere thanks to its small size

Easy to use
Simply plug it in and turn it on. Suitable for everyone.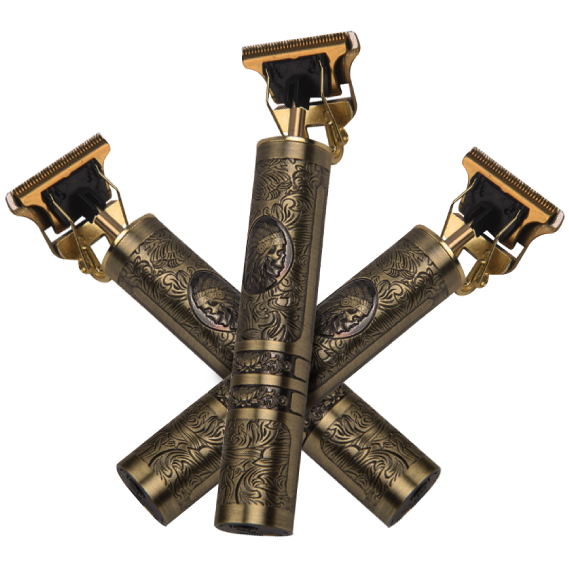 FAQS
Does it really cut to 0?
Yes, the head comes fully sharpened so you get the ultimate razor-like shave.
What does my order include?
The Trimsher clippers include three measuring combs, a charger cable, a cleaning brush, a head protection cover and a cleaning brush.
What are its technical specifications?
It has a power of no less than 5W for maximum speed in the blades, charges in three hours with any voltage between 110-240V, provides 120 minutes of continuous use, the cable is 57cm and measures 14.3 x 3.9 x 2.4 cms. LED light indicates charging.
Does it work on any type of hair?
Yes, Trimsher is used by hairdressers all over the world, and is also used for perfect beard grooming or shaving body hair.
Buy now
50% off and FREE delivery!



Peter L
Unbelievable! All the razors promised me the highest level of shaving but I never got the same result as at the hairdresser's or barber's. I would recommend this razor to anyone. I recommend it to everyone!


Marc M
Apart from its accuracy, I love the fact that I don't have to charge it all the time. A year ago I was given a well-known brand, and after a few months I had to charge it every time I used it, so I finally forgot about that problem!


Richard P
I had read about this razor on a blog, but I thought it was only sold to professional hairdressers. I bought it and I don't think I could have made a better decision!
Disclaimer: This website is an advertisement and not a news publication. This product is not intended to diagnose, treat, cure or prevent any disease or health condition. The information provided in this document should not be considered a substitute for the advice of a physician or other healthcare professional. This product is not for medical use. They can be useful in certain high-risk situations, never as a substitute. Because each individual is different, results may vary.

Certificate: